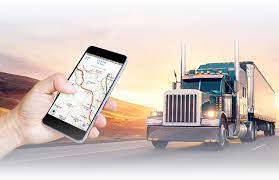 If you are in the transportation business and you're looking for a sophisticated software to automate all office tasks LTLMaster is your best choice !
LTLMaster started as a custom designed for one of our customers who couldn't find an existing solution good enough to satisfy their need. Since its inception in 2006, we have regularly worked to improve its capabilities and ease of use. Every new customer has brought value insight into our system, making it the perfect solution for any asset-based transportation company.
We love challenges and we never turned away a customer because their software expectations are too high. We welcome feedback and gladly work to improve the current interface to incorporate the feedback we do get. This in turn provides our customers a system that is tailored to satisfy the needs of the transportation business.
LTLMaster got its beginnings with less than a truck load (LTL) carrier and this is where LTLMaster possesses the greatest strenght, however as our customer base grew and we gained customers who were using various equipment, such as intermodal containers and tankers, we had to enhance the program to support our new customers and their needs. Currently LTLMaster has evolved to support the following types of loads: TL, LTL, containers & multi-compartment tankers.


Ideal for any size
Either if you have just one truck or hundreds this program will help you streamline all tasks: dispatch drivers, invoice customers, pay vendors and many many more.
Hybrid design
LTLMaster is a hybrid system. Variety of technologies were used to built entire system:
.NET Framework 4.5
ASP.NET Web API & MVC 5
Ms SQL Server 2012
C#, Java, JavaScript, HTML5, VFP 9
Read more...